Non-Sterile Latex Surgical Gloves Manufacturers and Suppliers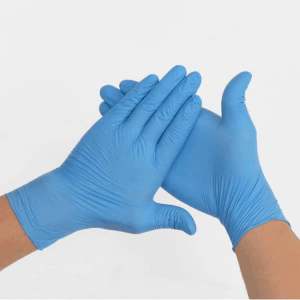 These days many hospitals are demanding surgical gloves. The demand for non-sterile latex surgical gloves has been increasing due to the development in the health industry. It is crucial to take preventive measures while treating a patient as there are probabilities of cross-contamination, leading to a pandemic. As non-sterile latex surgical gloves manufacturers, we ensure the quality of our products. Because our gloves are linked with several lives, thus we cannot take any risk.
Why choose us?
During the time of manufacturing non-sterile gloves, we make sure to meet the international standards. Our surgical gloves are fit for a global market; before delivering them to the customer, we send them for testing. We use a restorative material in the gloves, which does not allow to get torn apart easily. They made a thick layer between the health worker's hand and the patient. Our gloves help to prevent the spread of diseases.